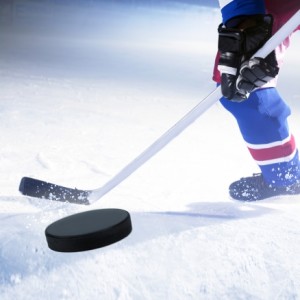 A recent Inc article argued that RFP responses  are a waste of time.  Having worked on proposals in the federal sector for the last 15+ years, here's my 7 reasons why your business should respond to RFPs.
A recent Inc article,  Death by RFP: 7 Reasons Not To Respond by John Warrilow, advocated that businesses avoid RFP responses.   He argued that many Request for Proposals (RFPs) are rigged and that they also: lower profit margins, send the wrong message to staff, and undermine a company's sellability.
Sure, everyone prefers to haul in new projects from a referral and not endure the hard work of responding to a competitive RFP.  However, if we're going to succeed in business, then we must include competitive RFP responses in our business development arsenal.   Having worked on RFP responses and proposals in the federal sector for the last 15+ years, I believe there's 7 benefits your business can reap from RFP responses.
7 Benefits of RFP Responses
Small competitive wins today can translate into future expanded work scope and repeat business.  The ultimate buyers within client organizations typically abhor the purchasing and acquisition process as much as sellers do.  These buyers fear their bureaucratic procurement organizations may trade-off too much quality and innovation in pursuit of the lowest possible price.  That's why buyers ultimately prefer contracts with a) built-in options, b) opportunities for follow-on work, and c) price ceilings that leave room for growth in work.  Clients know that once they establish a mutually beneficial relationship with a vendor, contract changes (to add relevant work) are easier than enduring another competitive solicitation.  Bidding on and winning a small piece of work with a new client today gets your firm's foot in the door and provides the opportunity to secure a mutually beneficial long-term relationship.  The moral?  Don't be deterred (by what might look like a one-time RFP with crumb sized business) from enjoying the potential long-term benefit of a significant slice of the market pie.
RFP responses force you to sharpen your saw.    Competitive RFPs produce both winners and losers.   Certainly, there's risk your competitors will use shortcuts and price slashing to capture the business. However, those risks also apply to other client opportunities outside a competitive RFP process too.  And while winning the work is the primary goal, losing out to a competitor can also add value.  How do you know how you really stack up against your competition?   Losses communicate information that companies can use to:

gain a better understanding of competitors
improve products and services
increase understanding of the client's pricing sensitivities, and
refine the marketing message.

As customers, many of us accept the belief that competition forces sellers to become more efficient and lean and/or move up the value chain (through innovation).  Why not apply that same belief to your own business development?

RFP responses focus and tailor your message.  RFP responses need careful tailoring of the company message to the specifics of the RFP.  It's a customized marketing message versus a mass broadcast marketing message.  Lazy value assertions like 'we have the best talent around' and bland corporate-cafeteria mission statements will wither when challenged with simple killer questions (posed in proposal reviews) like "Why?" and "So What?".  What does your Company really stand for?  What distinguishes your firm from your competitors?  Clearly and persuasively crafting mission, vision, and values into a coherent and persuasive argument that demonstrates specific value to the client's requirements is what separates winners from losers.  As that message becomes more refined and potent, through repeated RFP responses across different opportunities, that message can be recycled back through the rest of the company's broader marketing materials.
Frequent and regular RFP responses fosters a disciplined approach to knowledge management.   You can distill any RFP to the following criteria that's needed to win the business:

Demonstrated understanding of the client's need/requirement
Demonstrated understanding of how your solution fits the client's need
Demonstrated success of implementing your solution with other clients
Demonstrated ability to anticipate and mitigate risk
Realistic, credible, and favorable price

Companies can address items  #2, #3, and #5 using their 'hard' business data (data that emanates from underlying technical and business processes).  However it's the 'soft' business data that's often needed to address items #1 and #4.  This soft data is often contextual and narrative and is not usually captured directly from technical or business processes.  Many may view the planning, harvesting, and storing of this type of soft data as an administrative burden that lacks a justifiable return on (data collection) investment.  Yet much of this 'soft data' is essential for to satisfy typical RFP response requirements.  Companies that regularly respond to competitive RFPs will, over time, amass a library of this soft data to quickly respond to future RFPs.  This same information, once collected, gives valuable insights and knowledge that can be leveraged to improve business decisions and performance.

Preliminary RFP responses help tilt the playing field in your favor.  It's true, many RFPs are 'rigged' with  specifications that heavily favor the incumbent.  That doesn't mean ALL RFPs are rigged.  Thousands of new contract opportunities (contracts without an existing incumbent) are announced every year by the federal government.  Many federal clients release preliminary information about an upcoming RFP in the form of a procurement forecast, vendor outreach, Requests for Information (RFI), or 'Sources Sought'.  A 'Sources Sought' request seeks to find qualified small businesses that can fulfill a need.  A successful response to a Sources Sought solicitation can lead to a small business set-aside procurement that tilt the odds in your favor (if you're a small business).  The client might also release a draft RFP, that includes a Statement of Work (or Performance Work Statement).  These announcements are prime opportunities to give the client suggested changes to the requirement that tilt the odds to your company's advantage while providing the client with a solution that offers superior value – a win-win.  However, if companies do not submit RFP responses to these preliminary inquires, then there's a good chance they'll never get on the playing field (let alone tilt that field in their favor).
'Bid/No-Bid' decisions to RFP responses help clarify your company's core strategy.  Warrilow's article states "By responding to an RFP, you let the customer decide how you do your job." and "Responding means you are agreeing to be shoved into a box with a bunch of half-rate competitors who compete on price."  I'd say that's only true for companies that lack a core strategy and a systematic process to make bid/no-bid decisions.  Companies that use a robust process to identify, track, and manage their opportunity pipeline are in a strong position to make proactive bid/no-bid decisions that strategically align to their company's core mission.  What role does your company want to fulfill for clients?

Do you want to provide outsourced fisherman to staff the client's fishing boats?
Do you want to supply the rods & reels?
Do you want to offer fishing vessels as a service platform?
Do you want to teach and consult on improved fishing techniques?

In the federal acquisition space, alone, there are tens of thousands of solicitations that seek companies to fulfill a variety of roles.  Many companies are at risk of diluting their differentiation by submitting uncompetitive RFP responses in an attempt to be all things to all clients.  However, by adopting a disciplined process of evaluating and selecting RFPs, companies can clarify both the mission and the role they want to fulfill with clients.  By monitoring your pipeline of opportunities and strategically responding to RFPs, you don't have to guess about your pipeline of future work, you'll already know what it looks like.

"You Miss 100 Percent of the Shots You Don't Take".  This final benefit is really a lesson learned.  It comes courtesy of NHL Hall of Famer Wayne Gretzky.  Gretzky's philosophy on hockey is also a great philosophy for business.  Consider that if Gretzky only chose to shoot on the 'sure thing', he would have been regarded as an 'efficient' player, but would have ultimately sacrificed an almost untouchable of hall of fame record of achievements that included:
most career goals
most goals in a season
most career short-handed goals
most career assists
most assists in one season and
most assists in one game.
Sure, there's a good chance you might not win the contract by taking a shot with an RFP response.  However, not every RFP that hits the street has an entrenched incumbent or a company with a 'wired' inside track to win.  There are opportunities out there that are up for grabs, but you will never know if you can win the contract unless you respond to the RFP. 
Ready to take a shot?  Need interim management support, help with pricing strategy, or modeling your next proposal?  Contact Valerisys today for a no-obligation consultation.